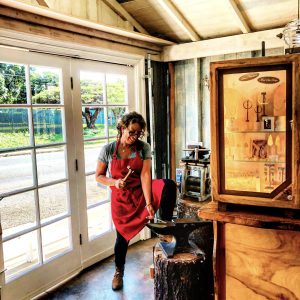 Located in a small beach town of Paia, Maui, Hawaii. Studio22k is a working studio and show room of Sherri Dhyan's jewelry.
Honoring like minded goldsmiths dedicated to perpetuating these jewelry arts with guest jewelers.
All the jewelry of Studio22k is hand fabricated using 3000+ year old techniques of ancient Mesopotamian cultures. Creating the look and feel of treasures by the use of Fusing, Granulation, Filigree, Repousse', Chasing and Forging made in high karat 22k, 20k gold.
Send Me A Message
Whether you just want to give a shout out or you want to commission art or collaborate on a project with me, I will get back to you quickly.
Shipping Address
P. O. Box 792008
Paia, HI 96779