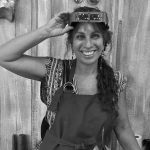 All the jewelry of Studio22k is hand fabricated using 3000 year old techniques of Mesopotamian cultures. To create the look & feel of these ancient treasures the use of Fusing, Granulation, Filigree, Repousse', Chasing and Forging is made in high karat 22k, 20k gold.
Located on Maui, Hawaii in a small beach town, Paia. Studio22k is a working studio and show room of Sherri Dhyan's jewelry. Honoring like minded goldsmiths dedicated to perpetuating these jewelry arts with guest jewelers.
Send Me A Message
Whether you just want to give a shout out or you want to commission art or collaborate on a project with me, I will get back to you quickly.
Shipping Address
P. O. Box 792008
Paia, HI 96779