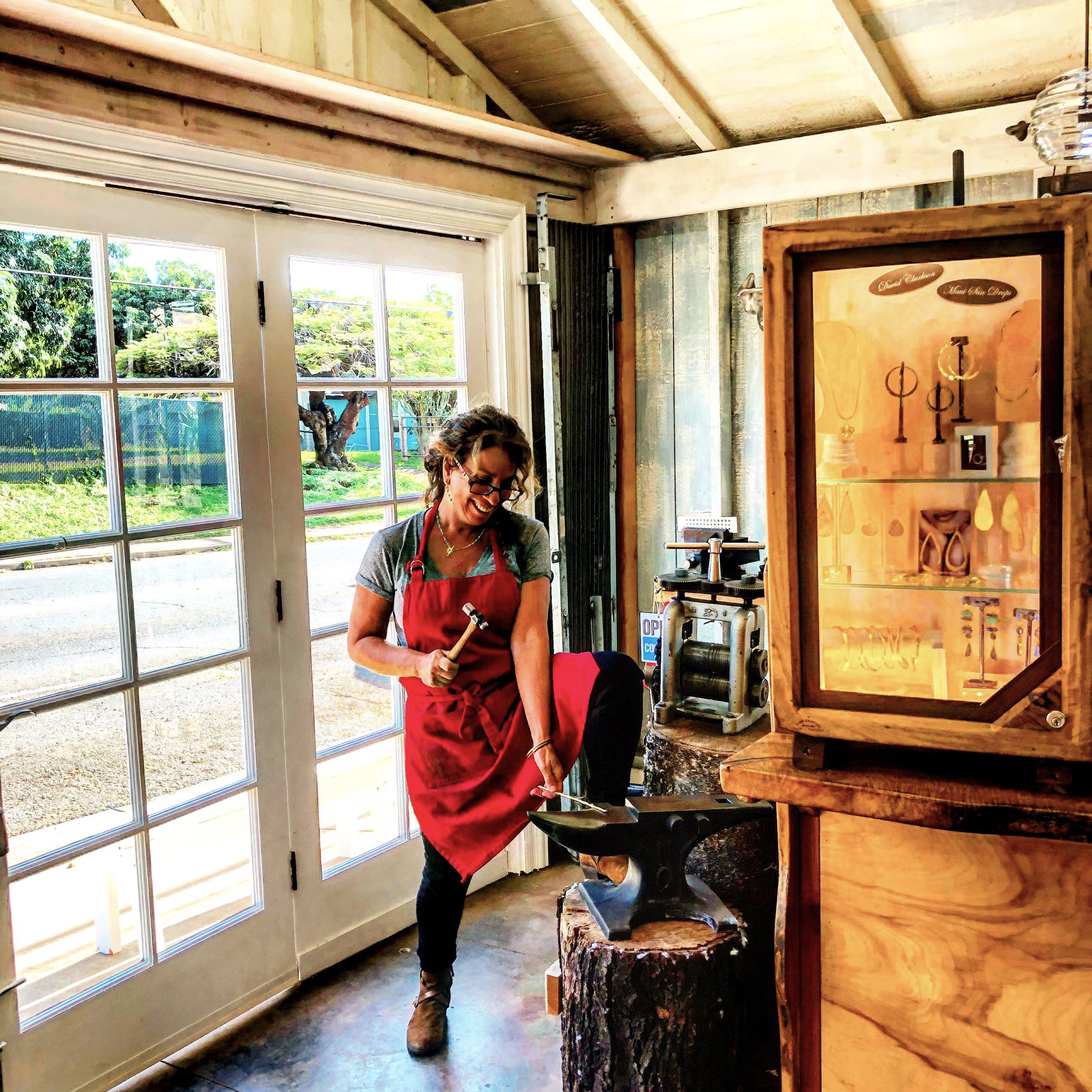 Studio 22k is located in a small beach town of Paia, Maui, Hawaii. The studio is a working studio and jewelry arts gallery showcasing Sherri Dhyan's jewelry, as well as, other like-minded master goldsmiths.
Specializing in ancient high karat jewelry techniques, such as Fusing, Granulation, Filigree, Repousse', Chasing and Forging made in high karat 22k, 20k gold. dates back to ancient Mesopotamia.
All of the jewelry is hand fabricated by the goldsmiths themselves, creating the look and feel of buried treasures.