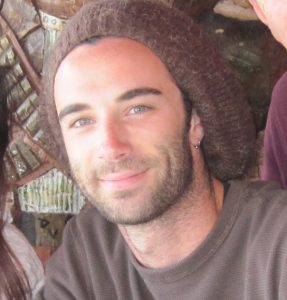 Born and raised just south of Boston, MA, emKel has been a lifelong artist of various mediums. Experimenting in early life with illustration, painting, and sculpture, he chose to major in Graphic Design/Illustration at University of Miami receiving his Bachelor of Fine Arts in 2006. While attending university, he was awarded with the Jose Bernardo Award in Ceramics for his figurative sculpture work.
In 2008 emKel relocated to Southern California where he has lived since, acting as Art Director for many startup companies helping them grow to multimillion dollar businesses. In 2013 he branched off to start his own studio specializing in custom hand drawn typography and illustration. Feeling the desire to work sculpturally with his hands again, emKel began wax carving jewelry on the side to create pieces that he couldn't find elsewhere inspired by Native American and Egyptian culture.
Finding great fulfillment in creating art that can last thousands of years, he decided to make a full career transition into jewelry in 2020. Learning the skills of hand fabrication, stone setting and overall bench training, emKel graduated top of his class at New Approach School for Jewelers in Arrington, TN, training under Blaine Lewis and Drew Hadley. While at New Approach he received direct training in the art of traditional hand push ornamental engraving under Master Engraver/Craftsman Jason Marchiafava. Combining his favorite art forms of illustration and jewelry making, emKel found his true calling when he began engraving and hasn't looked back since. Focusing on timeless designs such as scrollwork and cultural themes, he has found his true bliss with hand engraving.