Nancy a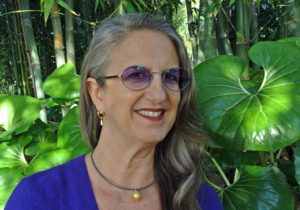 jewelry designer and fabricator who utilizes chasing and repoussé and a variety of other metal techniques to create unique, highly crafted jewelry. She produces a broad line of jewelry including one of-a-kind necklaces, bracelets, cuffs, earrings and pendants. Her work has been featured in "Showcase 500 Rings" and "Showcase 500 Beaded Jewelry" by Lark Crafts, 2012.
Meli Walker began her studies in jewelry fabrication at Jewelry Arts Institute in NYC in 2001. After moving to California in 2002, she continued her education in jewelry manufacturing and gemology at the Gemological Institute of America and graduated in 2004. Investigating other techniques she has continued her cultural research at the Revere Academy in San Francisco with Jean Stark, Ronda Coryell, Kent Raibe, Fabrizio Aquafresca, Felix Stussi, and John Cogswell; the Whaley Studios in San Diego with Jay Whaley and Nancy Megan Corwin; the Davide Bigazzi Studio in Menlo Park, CA; the Cecelia Bauer Studio; and at the Valentin Yotkov Studio in New York City.
In 2006 she formed NMW Designs to create unique jewelry designs for interesting people. Inspired by ancient techniques and designs of traditional cultures and nature found throughout the world these design elements form the blueprint which Meli Walker innovatively and artistically modernizes. Texture found in the techniques of fusing, granulation, reticulation, chasing and repoussé and the reflective light quality of gems are an important part of the work. Interested in hand fabrication created solely by herself, the pieces are either one of a kind or limited editions.
Featured in the picture are Nancy's black diamond necklaces with one of a kind chasing and repousee bead pendants. Found at Studio22k.

Nancy Meli Walker is also a media mixologist working as a solo artist and collaborator. Her work ranges from abstract to narrative to functional. Ms. Meli Walker's work has been shown internationally in galleries, museums, festivals and the Internet. Her solo work focuses on non-traditional forms of photography, video installations, web art, sculpture and jewelry design. She co-founded the video performance trios The Poool [1996-1999] with Angie Eng and Benton Bainbridge, and NNeng [1998-2001] with Brian Moran and Benton Bainbridge. She has also worked on solo Live Video productions with David Weinstein, Julie Nichols, Elise Kermani, 77Hz, Barbara Held, Hoppy Kamiyama and Stephan Moore. These performances have been presented at the Whitney Museum of American Art, Artist's Space, Roulette and The Kitchen in NYC; the videos from these collaborations have been screened around the world.
Nancy Meli Walker one of a kind chrysanthemum chasing and repousee pendant set with opal on a opal and pearl necklace. Exclusively at Studio22k.

Meli Walker opened a window/internet gallery called www.gallerythe.org based in Brooklyn, NY in 2001. This gallery's mission was to bring free art viewing to the public and allow artists and curators to exhibit their ideas in an UN-profitable platform. The gallery's physical space closed in 2010 but the archive remains on the internet.
Ms. Meli Walker was born in Youngstown, Ohio and has lived in Seoul, Korea; Tokyo, Japan; New York City and several cities in California. She currently splits her time between Laguna Beach, California, New York City and Maui, Hawaii.